Shawn Corey Carter Mashed Up
The Blueprint vs. Jazz
Here is the most recent Jay-Z Mash-Up album, arguably one of the most eclectic mix compared to others. This one uses his album The Blueprint, a throwback to his early 21st Century raw rapping. Interesting fact, The Blueprint was released on September 11th, 2001. If you are going to download 2 of these albums, make this one of them.
[follow link to site then download from bandcamp]
Altronic A Capella Awesomeness
Here we have a cool idea taking the most revolutionary, hard-to-hate-easy-to-love UK rockers and throwing the King of NYC on top. This Jay-Z mash up is not one of the most interesting but it is still ear pleasing and smooth flowing mash-ups of the rapper.
There is also The Encore, a second album by Minty Fresh Beats
This mixtape belongs down there with the Backstreet Boys album title Black and Blue, a horrible piece of work. I am not a fan of this one. The albums title are the only lasting effect that you are left with by some mysterious and unexperienced DJ.
The site for
Jay-Zeezer
is currently down, so no download, but I downloaded it last summer, listened to the highlights, trashed it an hour later.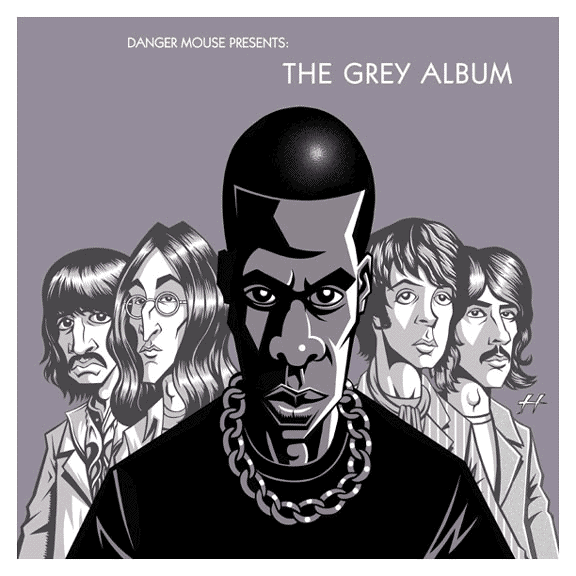 If you were wondering why this was such a genius idea, it's because Danger Mouse, the guy behind Gnarls Barkley, Broken Bells, and The Black Keys last release, produced this bad boy, to much hatred from fans of both artists. This 2004 album could be considered one of the first Mash-Up creations ever, giving rise to artists like Girl Talk and the driving inspiration behind all these other albums. This is the one Jay-Z Mash-Up album that rises above the rest and is a quintessential iTunes necessity.
The Adventures of Jay & Dave
This piece features jam band extraordinaire Dave Matthews and the Hip-Hop king. It's a little cheesy and cops-out by looping 15 to 20 seconds of Matthews' guitar chords underneath all that spittin'. I was rather happy when I found this one, but it failed to meet expectations. He also has an album combining the powers of Eminem and Red Hot Chili Peppers.
[follow to bandcamp for a free direct download]
OJAYSIS
As most people know, of which I guess am not, Jay-Z has a little bit of a beef with the easy rockers Oasis. They should know better than getting on this rapper's sh!tlist. After all, he's been on Oprah; 'he global.' This one is like Jay-Zeezer, someone wasted their time w/ this bad boy, literally.
Here is another sub-par mashed up album which has further tarnished Jay-Z's rep and ruined the music he has made, this one is absolute crap. The Jaydiohead is the best foreign mash-up of the domestic rapper. This one, is junk, but it is always interesting to hear how DJs are able to create rhythms and beats that go with Jay-Z, but for its predecessors it lacks an originality that The Grey Album established with Hova's mash-ups.
After Jay-Z came out with his American Gangster album, it was hard to not think of the original Gangster film the Godfather, a comparison he wanted to challenge. DJ Skee has taken the original score of the film The Godfather and iced it with some creamy smooth Jay-Z A Capellas. Another interesting combo but nothing worth ordering. Jay-Z deserves more than this musically lackluster score.



[DOWNLOAD]


[follow link to rapidshare [it's a .rar file]]
I had a hard time deciding if I should even post this one. Way too obscure for Hova's rapping. For the most part they sound like R&B bedroom anthems, not rap greatness or genre breaching.
[follow to mediafire to download .zip file]