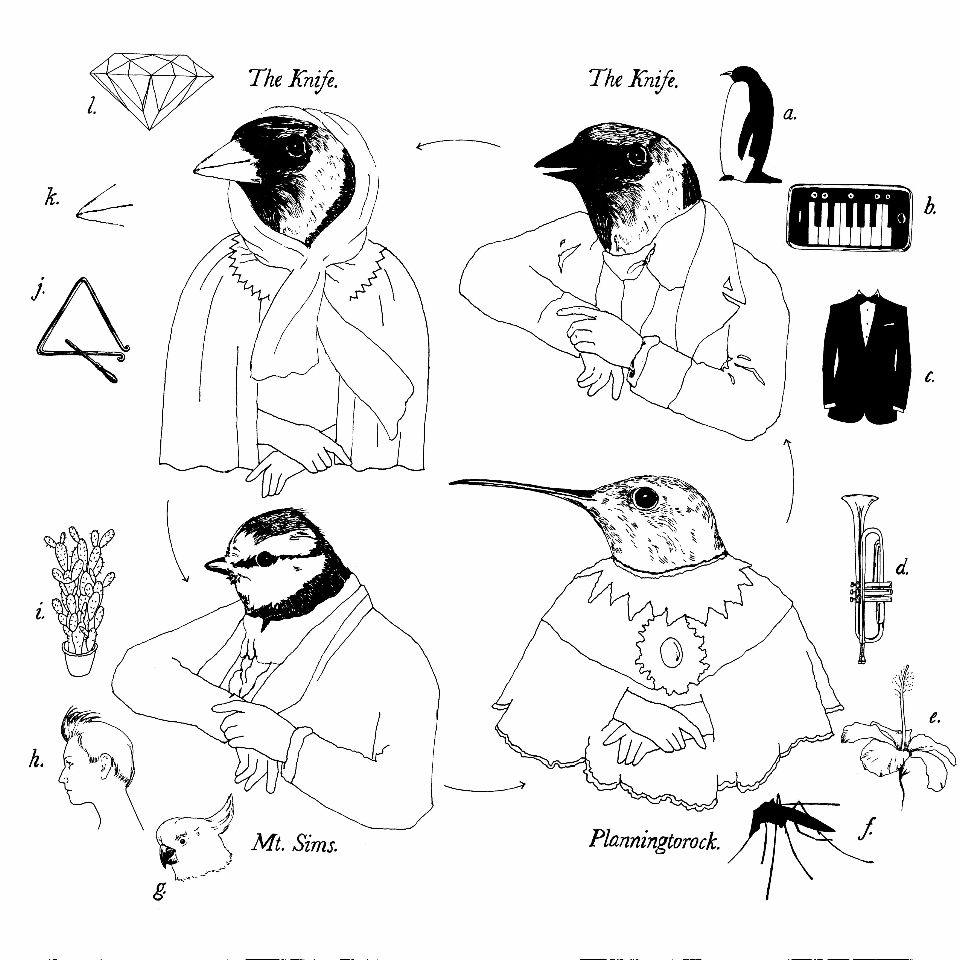 The Knife in collaboration with Mt. Sims and Planningtorock are releasing their Darwin opera inspired album
Tomorrow, In a Year
on March 1st. The album, which is from the opera motivated by Charles Darwin's,
Origin of the Species
, is now streaming on their website, and BELOW. These electro-beat geniuses collaborated to make this piece of art, more so art than the Knife's last production. You can pre-order the album now just for the mp3's, or buy the CD and get the mp3's now (or any type of music file type you would like). If you plan to do some reading in the near future, plug some headphones into your computer and listen to this album, sure to [1] put you in the zone or [2] softly lull you to sleep, but either way, you are listening to some interesting music while you do so.
Tracklist:
CD 1
01. Intro
02. Epochs
03. Geology
04. Upheaved
05. Minerals
06. Ebb Tide Explorer
07. Variation of Birds
08. Letter to Henslow
09. Schoal Swarm Orchestra
CD 2
01. Annie's Box
02. Tumult
03. Colouring of Pigeons
04. Seeds
05. Tomorrow in a Year
06. The Height of Summer
Bonus track
07. Annie's Box (alt. vocal)